Arina Donne

's Fan Club site!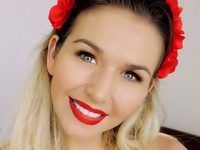 Welcome to my Fan Club! This is my place to connect and share with all my favorite fans. Members get a 5% discount on my shows and VODs, plus I can give you free Members Only shows and you'll show up in my room in my special fan font color.
my sweet Angels Date: 09/29/16
Thank you for all the suppor of any kind ...and for the surprise going into weekend at Spa....I love enormously... See me Monday with new photos for fanclub. take care and kiss soft ...
Read More